About HiCharms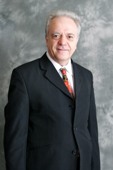 HiCharms is business centred on the experience and capability of its personnel.

We have a vast experience of the production of zirconium chemicals world wide and an equally extensive knowledge of the zirconium chemical industry in China.

By marrying these two areas together we can make high quality materials to your specific specifications at an advantageous price..

Please feel free to contact me directly using this link if you have any questions.Harry Lamb
Our Organisational Structure
A Chemical Plant in China producing high quality basic zirconium chemicals and zirconium oxides.
Two European manufacturing sites for conversion of intermediates to more advanced and sophisticated products.
A Hong Kong office handling logistics and distribution.
A UK office responsible for Sales and Product Development.
We are a lean quick reacting company devoted to bringing you the best performing zirconium chemicals for your process at the price you want.